www.electronics-usa.com
Written on Modified on
EMC joins the Emitech Group
The Emitech Group is celebrating its 30th anniversary this year and we will be pleased to start 2019 with a new exceptional acquisition, both in terms of size and ambition: EMC France joined the Emitech Group on March 28.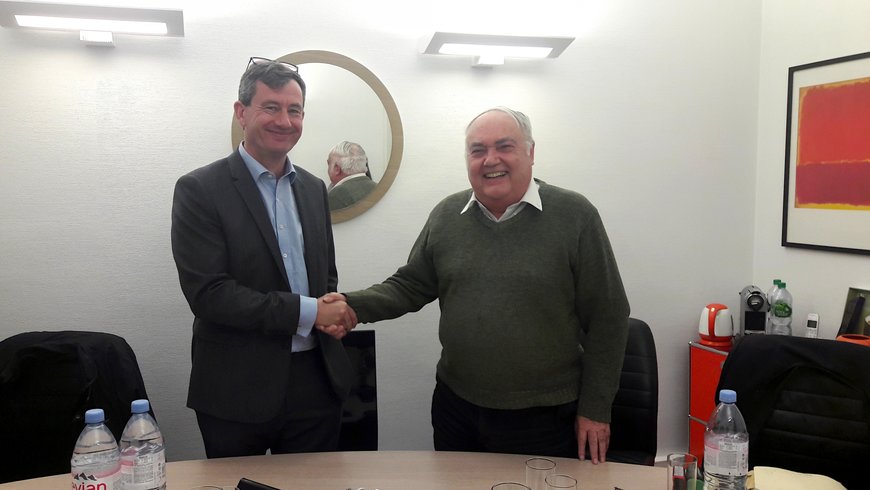 Emitech is pursuing its industrial project and its path to strengthen its position in the testing and high value-added engineering market.
This project is in line with the strong dynamics of the automotive market and the willingness to reinforce the Emitech Group's position in the major industrial markets in France.
With the integration of EMC, this new Group enters a new dimension. Together EMC and Emitech are becoming a key player in the testing, test benches and engineering market: • Services: electromagnetic compatibility, RF, electrical safety, climatic, mechanical, hydraulic, reliability and fire tests; test benches, engineering, flat-rate service; training • Key figures: 550 employees, 55 millions € of turnover, 18 sites spread over the entire French territory, • A pool of equipment and test benches unique in Europe; • A strong organic growth (near 10% each year), and a regular external growth guarantee its development and sustainability, • A unique structure in the field of service supply. • Recognitions: Nadcap, ILAC, SAFRAN, ATR, National Instruments…
Synergies between EMC and Emitech remain numerous and will in particular make it possible to respond to industrial challenges in the automotive sector: launch on the market intelligent, communicating, electric or hybrid vehicles, where power electronics and battery validation remain the challenge of the future. This sector now represents 40% of the new Emitech Group's turnover. In the aeronautics field, a promising sector since Emitech's creation, the "more electric" aircraft will also require the ability to innovate, to validate all the solutions of the major players in the field. Emitech will be present to test equipment and systems, build suitable benches, and put skills at the service of manufacturers.
The other sectors such as energy, railways and nuclear energy offer diversification opportunities for EMC, facilitated and reinforced by Emitech's referencing to the main leaders in these markets. Les autres secteurs comme l'énergie, le ferroviaire ou le nucléaire présentent des axes de diversification pour EMC, facilité et catalysé par le référencement d'Emitech chez les principaux leaders de ces marches.
By forming this group, the new Emitech Group, which has been expanded in this way, also meets the expectations of the purchasing strategies of major customers: reducing the number of partners, optimizing relationships and improving supplier performance.
At 30 years of age, the Emitech Group has thus become one of the largest independent groups in the world of test laboratories, test benches and engineering.